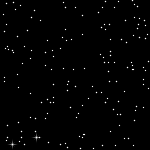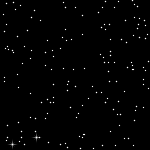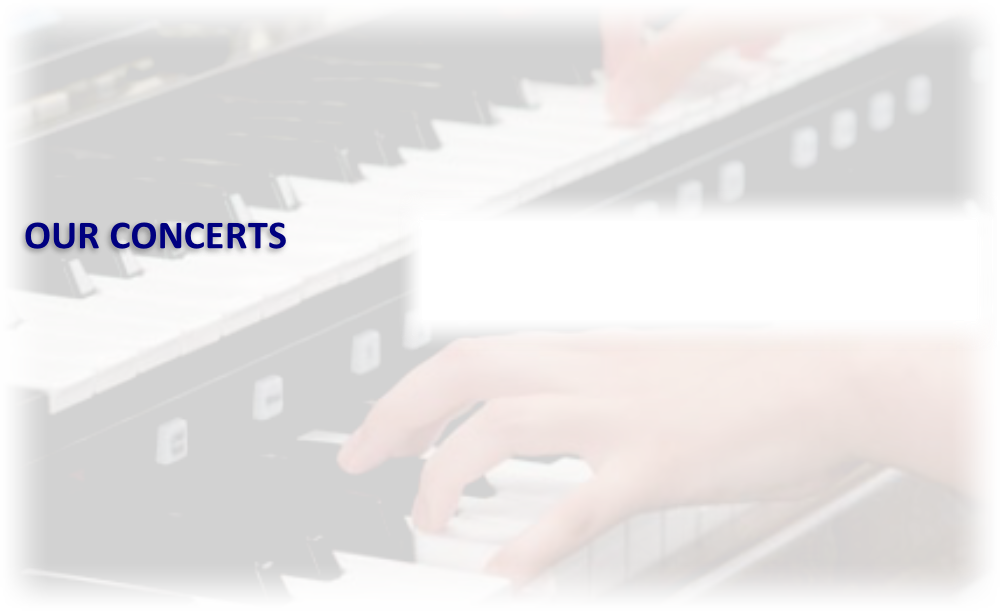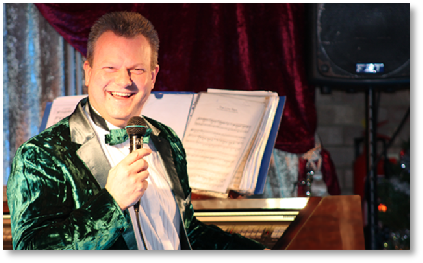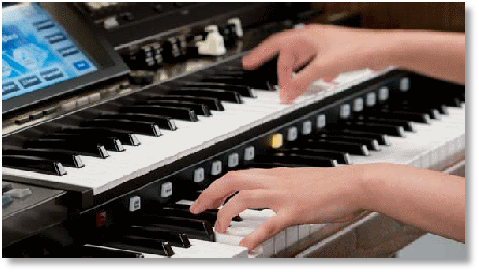 TERESA THOMAS has spent over 36 Years in the world of Healthcare, the last 33 years of which she has spent as an Operating Theatre Practitioner. As David's wife and a keen music lover she has been involved with many of his shows and can often be found operating the lights and other equipment in a totally different kind of theatre situation. Together they agreed to take over what was the Wisbech & District Organ Society and run the shows independently under the new name of KeyNote Concerts. Over the years they have some exciting ideas and many they plan to introduce.
DAVID THOMAS is an East Anglian based musician who has been involved with the Keyboard & Organ world since the late 1970's. He is well known on the Concert Circuit and with his association with keyboard manufacturers Roland and the Music ATELIER range since its first appearance in 1994.
As a performer, David tours the UK playing for audiences large and small and he is proud to have appeared at many prestigious venues, played on radio, and over the years been the subject of many articles in home keyboard magazines. He is a very busy musician and his work includes shows with vocalists, performances at many organ/keyboard societies and festivals. Mainly working in the UK, his talent has also seen him in demand in the Netherlands and Switzerland.
David's love of the music developed firstly as a hobbyist in his early teens. However, the electronic organ became his sole instrument after spending many years in London music retail. It was there while involved in sales that he gained great experience with the instrument in various forms and also reveled in the growth of technology. Always interested in raising the entertainment bar, more recently at many of the large UK festivals he also provides multiple camera and graphics coverage for the main stage.


LINDA BLACKHAM hails from Weeting, Norfolk and works in nearby Thetford. Born and brought up in Walthamstow, London she has lived in Norfolk for 20 years. As a school friend of Teresa's she has known the Thomas' for many many years and when they told her they were going to take over at Emneth she volunteered to give any help she could. Although a keen music lover the keyboard world is still something new for her.
ANDREW THOMAS lives in Feltwell, Norfolk and was keen to lend a hand when he heard about the new venture. By day he is to be found working as an electrician all over the UK. He also runs "The Local Handyman" business in and around his home area.


The modern keyboard world has seen many changes in technology over the past forty years and today's instruments owe so much to the development in computers and electronics. An artiste is able to conjure up sounds which we could have only dreamt of years ago. From the tone and warmth of a concert Grand Piano through to the Brass, Strings and Woodwind families of a full orchestra or of course the original sounds created by Synthesizers and Keyboards themselves. The music played can cover the full spectrum and include all genres and styles. For traditionalists the sounds of Classical, Theatre and Jazz organs are often featured and with recent advances even the sound of human voices and real audio can all be integrated using today's fabulous equipment.
At KeyNote we pride ourselves in bringing top artistes in their field to entertain our audiences. During our concert seasons we balance the programmes by featuring many styles of musician with their individual types of presentation. Thus we aim to bring a truly varied selection of keyboard based entertainment to our Concert Stage.