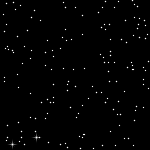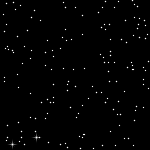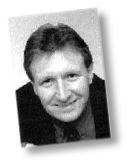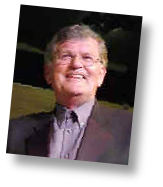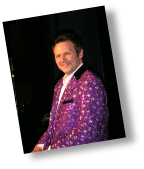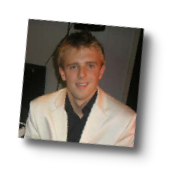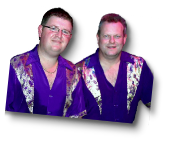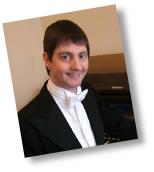 TIM FLINT Tim Flint is one of the most popular names in the organ and keyboard world. He is known not only as a brilliant musician, but a great flamboyant entertainer. Tim has been associated with Roland and their Atelier since the very first instruments were unveiled, and he has toured exclusively with Roland products ever since. Great to have him back.
MARK THOMPSON Our first artiste in 2011, Mark is a very busy young musician from the North East, playing concerts on the Yamaha EL -90, two nights a week in a band called 'Wallstreet' on the keyboards/providing backing vocals. He also works as rehearsal pianist for five operatic societies and in the orchestra for their annual shows, and as part of a duo with a singer. A real treat to see and hear, we welcome this very talented young man.
MICHAEL FARRAR More than just a concert, more a musical journey with friends, with a little Yorkshire humour thrown in. Michael offers a very different kind of concert and from his playing his real love for music shines through from classical, to standards and pop.
TREVOR FLUNDER A fabulous musician, Trevor is the manager of Allens Music of Great Yarmouth and has been with the company for over twenty-five years. During this time he has amassed a wealth of experience in all areas of music which is always reflected in his concert programmes.
TONY STACE & ANDREW NIX Musical Magic and Mirth. Equally at home on stage alone as brilliant players and entertainers, these cheeky chappies and good buddies have teamed up to put together great shows which wow audiences on each outing. This is one not to be missed.!!!!!
DAVID INGLEY David has been a full-time professional musician since 1986 and apart his concerts he specializes in playing for Ballroom, Latin American, Sequence and traditional Old Time dancing for which he is demand all over the UK. This is David's first visit to Emneth and we're sure you'll enjoy his show.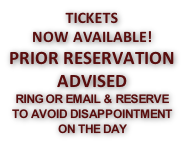 NICHOLAS MARTIN Internationally renowned, Nicholas started his musical career like most by studying the piano from an early age. He fell in love with the Theatre Organ at the age of eleven and during his busy career has held prestigious residencies at Blackpool Tower, Turner's Musical Merry-go-round and Wickstead Park. Guaranteed to coax the best from any instrument with his stunning musicality, unique presentation and brilliant technical ability.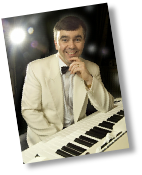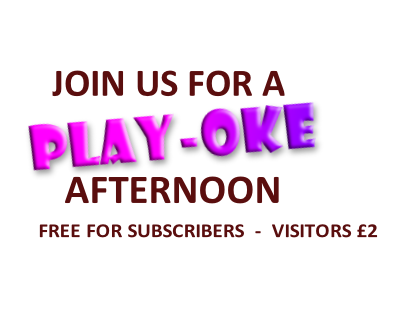 As an added extra to the publicized programme, we have added a social date to the calendar. On Sunday the 5th of June we are holding a "Play-Oke" which will enable subscribers & visitors to join in including playing, singing, a music quiz and all kinds of fun. A chance to get together outside of a formal concert afternoon. Bring your music! Simon Nesbitt from Peterborough Organ Centre will be with us and David Thomas will be hosting the proceedings. More details to be announced soon.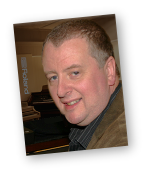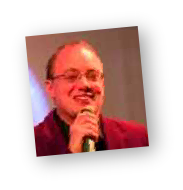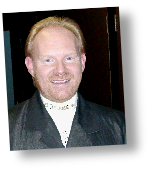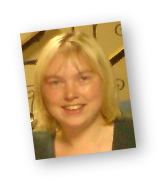 MATTHEW BASON Matthew has had a varied career in music so far - as an organist and pianist - as a soloist, accompanist and teacher. Amongst his work as a freelancer he accompanies music students for examinations, plays for choirs and provides backing for cabaret and solo artistes. He is truly an entertainer and anyone seeing him for the first time, this will be a Christmas Show not to be missed!!!
MIKE HALL Mike tours the UK entertaining audiences with his great show. His music for all approach along with his warm friendly manner, wit and personality ensures a great afternoon from what can simply be described as energetic master musician. Mike was in fact the second player ever to appear at the Wisbech Society back in 1971. So glad to have him back in this anniversary year.
PETE SHAW One of the most versatile player/performers around, at home on stage as a soloist or with Saremma an award winning Duo. Back in 2004/5 he was asked be Musical Director/Studio Producer of an all new theatre road show version of ITV's 'Stars In Their Eyes. Pete is equally at home on a traditional organ or behind a multi keyboard set up. Prepare to be entertained by a musician's musician.
DAVE SMITH A fabulous all round musician, Dave hails from the Bolton area. He has been involved in the industry for many years both as a performer and behind the scenes. A ground breaking innovator he is currently the Musical Director for a number of projects one of which sees him touring the country with Tenorisimmo. We are thrilled to have him come to KeyNotes for our first in the season show.
ELIZABETH HARRISON Elizabeth greets everyone with a smile and is a bubbly, full of life, friendly Lancashire lady who has lived on a working dairy farm in Chorley for more than 28 years. Her very varied programme includes military marches, big band, orchestral arrangements, novelty tunes and much more. Never a dull moment throughout her performance!

BRETT WALES Brett is constantly in demand and playing to packed out venues all over the country. As a performer he is renowned for his use of technology to create his own sound and with German Wersi instruments. Laterly he and his great friend and colleague Chris Powell also now host their own KeyBreak mini-festivals but on this occasion we welcome him on stage at Emneth in his laid back very popular stage manner.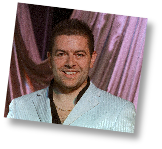 DAVID THOMAS UK based musician DAVID THOMAS has nearly 30 years of experience in performing for audiences large and small. David's easy listening style, gentle humour and laid back presentation has won him much appreciation throughout the British Isles and in Europe and he is in constant demand from groups, societies, clubs and individuals to provide his own brand of keyboard entertainment.