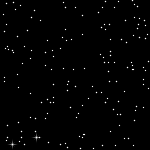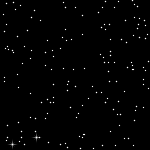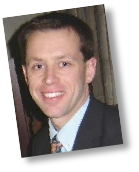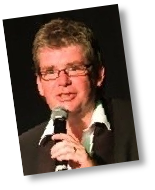 MARK IRELAND Mark's concert programmes contain a variety of music shown off to the best by the most recent equipment available. He has been playing the organ since he was 14, having started at the age of three on the piano. Mark hails from the West Country and is part of the Swift Music Team in Bristol. The organ plays a big part in his life with three instruments to his name including two Roland ATELIERs and a huge Allen Digital Theatre organ housed in a church near his home.
CHRIS STANBURY As well as giving concerts, Chris is a Bachelor of Music with Honours. From an early age Chris wanted to be a performer and was inspired by many of the great players on the circuit in the past. With a vast repertoire we are guaranteed an afternoon of fabulous music with something for all tastes. Chris's Yamaha Stagea is one of just a handful in the UK.
RICHARD BOWER Richard is a well known face on the Keyboard stage and with his association with Yamaha instruments can be found in both concert and demonstrator mode. A fine musician, he is also part of the well known and very popular KeyKlix Duo. This afternoon we find him in concert mode as a great soloist featuring his own choice of music and presented in his laid back professional manner. Great to have him with us.
CHIHO SUNAMOTO Chiho Sunamoto, who has recently been described as the Vanessa May of the organ and keyboard world, brings a breath of fresh air onto the keyboard scene. Originally from Matsuyama, in the South of Japan, Chiho began by learning the piano at the age of 3, from there progressing at the age of 9 to the local Yamaha Music School to learn the art of organ playing. Her shows always include such a wonderful mix of music and the afternoon will include one or two surprises.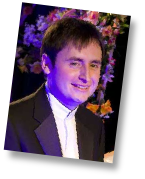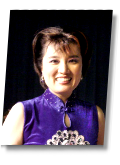 PLAY-OKE As an added extra to the concert programme, we added a social date to the calendar last year. On Sunday the 5th of August we are holding our second "Play-Oke" which will enable patrons & visitors to join in including playing, singing, a music quiz and all kinds of fun. A chance to get together outside of our formal concert afternoons. Bring your music! Simon Nesbitt from Peterborough Organ Centre will be with us and David Thomas will be hosting the proceedings. More details to be announced soon.


IAN GRIFFIN Award winning Ian Griffin makes his first visit to KeyNote. Ian hails from South Wales and is an extremely busy all round musician. On the road traveling the length and breadth of the UK performing Concerts, Backing Cabaret and as part of several duo set ups. The cabaret side sees Ian on stage with many well known artistes from the music and comedy world. As part of KeyKlix alone with his long standing friend in Richard Bower Ian is to be found performing at Festivals and special duet shows. It is on his own we welcome him to KeyNote.
TONY FENELON In connection with Roland UK, our commercial Patron Peterborough Organ Centre and the Atelier Users Group we have been able to negotiate a special KeyNote appearance by the world renown TONY FENELON on Saturday the 15th of September. In every profession there are people that excel and stand-out, their enthusiasm and level of pure brilliance are infectious. Mr. Fenelon is just such an artiste and we are thrilled to be able to bring him to the area during his Autumn visit to the UK.
Venue To Be Confirmed
HOWARD BEAUMONT Howard Beaumont, international recording and concert organist, was born in Halifax, Yorkshire. At the age of seven he commenced with piano tuition, later graduating to the organ. Howard learnt the art of demonstrating organs during the late 60's from the late Jerry Allen, Bill Skidmore and Harold Smart.In addition to Concert dates he is frequently engaged by various electronic organ manufacturers to give promotional demonstrations and, with an uncanny ability to obtain the best from any instrument, he is an ideal choice for this kind of work. 1989 proved to be an important year for Howard as he was appointed resident organist at the Scarborough Spa Park complex where, each summer season, he entertains countless holiday makers in the Sun court.
RYAN EDWARDS Ryan Edwards developed a passion for organs at an early age when started playing at the tender age of eight. Ryan's popularity on the circuit could be a result of his fresh approach to organ playing which is reflected in the variety of styles of music in his concert programme. He understands the need to awaken new interest in the organ especially in his generation by appealing to both traditional and modern tastes.
ANDREW NIX Andrew Nix, a jovial Yorkshireman, has established himself on the organ circuit not only as a musician but also as an entertainer. His varied musical repertoire along with his Yorkshire humour has made him one of the country's favourite performers. Andrew is one of the busiest performers on the circuit but still plays for dances, accompanies cabaret shows and even squeezes in appearances overseas. This lifestyle has given him the opportunity to work with many top cabaret names.
DANIEL WATT Daniel hails from Northamptonshire and began playing at the age of 12. He tours the country and makes many playing trips abroad performing his music. As a busy musician Daniel can be found playing on the Concert stage, as a Dance Organist and offering advice at festival teach-in sessions. His concert programmes always include a great mix of items old and new and we look forward to welcoming him to the KeyNote stage for another great afternoon's entertainment.
GLYN MADDEN A rare chance to see Glyn in Concert. For so many years we were used to seeing this fabulous artiste on the concert stage with his Yamaha hat. A true musician and real character, we have managed to get Glyn to come to us a perform an afternoon of his kind of music. Guaranteed to be a memorable show and to include a few surprises we are delighted to be able to welcome Glyn to Emneth.
JANET DOWSETT Janet has travelled extensively in the UK and abroad as a performer on electronic and theatre pipe organs. She combines a career as a performer with that of teacher, on both organ and keyboards, and a Senior Examiner for the London College of Music. She also writes for various publications, and is the co-owner with her husband, Neil, of The Music People. Janet was the last artiste to appear for the Wisbech & District Organ society and we look forward to having her back under the KeyNote banner. Our first lady in 2013.